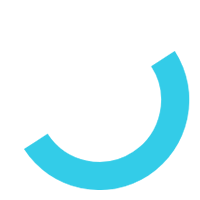 Candles

Premier Group has been producing advertising soy scented candles since 2018
Thanks to over 20 years of experience in decorating glass, we offer our customers fully personalized and meticulously decorated products. Candle jars are available in any Pantone colour. Candle glass containers can be decorated using all glass decoration techniques like Hydroglaze, Soft Touch, engraving or imprint.
Our candles are 100% organic products, they are made only with natural and environment-friendly wax. We mostly produce candles with soy wax, however, to be affordable and competitive on the market, we also offer palm wax candles. Regarding sustainability, both waxes are natural, eco-friendly, biodegradable and much healthier than paraffin wax.
To meet our customers' expectations, we cooperate with leading producers of fragrances in Europe. We offer a wide range of scents following newest aroma trends in the world. Upon customer request, candles can be packed in personalized boxes. For our retail customers we offer fully customized, Private Label products.
We also offer our private brand MOMA reed diffusers and MOMA scented candles in glass jars. MOMA products are not only unique and elegant decorative houseware objects, but they also create comforting atmosphere in your interior. Find more about MOMA products at www.momafragrances.com.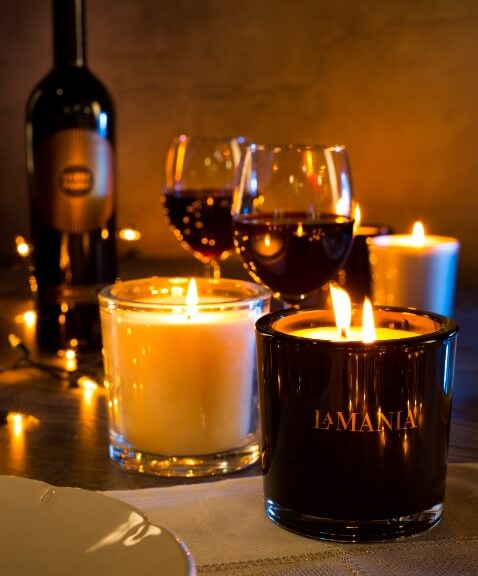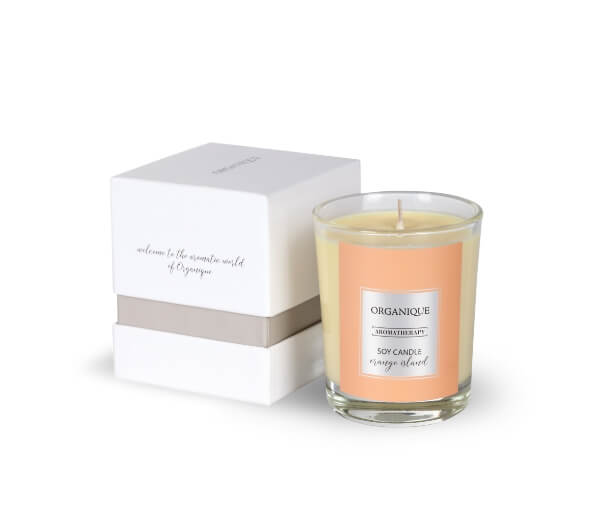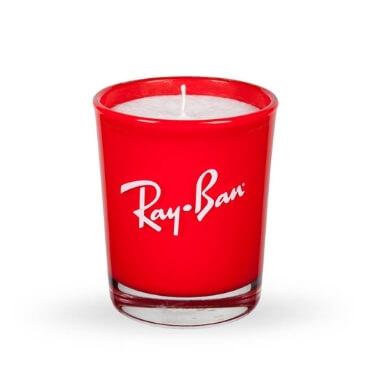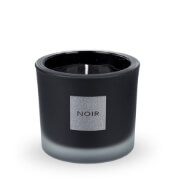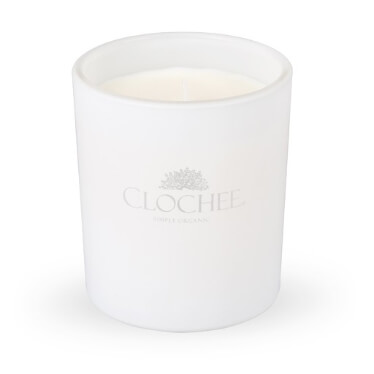 Candle Safety Advice:
Always follow Safety Advice while burning candle
Never leave a candle unattended. A candle must always . High temperature, smal sparkle or a flame can start a fire
Never let a candle burn all the way down. Leave at least 1 cm of the wax at the bottom of a candle. Not following the above rule may result in breaking the glass or burning the surface below the candle.
Keep children and pets away. Candles shoulds be out of reach of children and pets. Place candles on a stable, heat-resistant surface, out of draughts ( drafts) and curtains.
Air the room when burning candles, especially small rooms when burning several candles at a time. Although our candles are made of natural wax, long time candle burning may cause unhelathy conditions.
Follow the manufacturers recommendations : room temperature, distance between candles, trimming candles, not placing objects into glass containers while burning candles.
To enjoy long lasting burning time of a candle, it is crucial to follow the following principles:
1. Burning the candle for the first time is key. If the wick is too long, cut it. Before lighting the candle, trim the wick to between 5mm to 6 mm. The wick length will impact the burning quality of the candle. Always burn the candle for at least an hour to allow the candle wax melt properly. During the first lighting, the melted wax will create melted wax coating which should evenly spread on the surface and touch the candle glass. The best effect will be acheived after burning the candle for a minimum 2,5 hours. If the candle burns for a shorter time, the melted wax will create a specifil tunnel in the middle. As a result, during the next burning, the candle wax will melt only in the middle long deep instead of giving the effect of a nicely and evenly burnt candle wax.
2. Whenever possible, put out a candle with a candle snuffer or a candle lid. If you try to put out a candle by blowing it, you will generate too much smoke and burning smell.
Advantages of soy wax candles:
Soy wax candles are non-toxic making it better both for the environment and your health. There is no need to worry about the smoke as long as you are enjoying soy candles rather than paraffin ones. As a vegetable-based wax, soy-based candles offer soft, natural lighting with none of the dangers associated with burning materials such as paraffin wax. They also don't produce any unsightly black soot, which is not only a pain to clean but is also a health hazard as well.
Soy wax used by Premier Group is the cleanest is clean tpe of wax available on the market, it is non-toxic and biodegradable. Moreover, soy candles are 100% vegan and do not require any animal products in their production or use.
Soy wax comes in a natural creamy colour, but you can also find our dyed candles in a spectrum of colours. We always use safe and natural dyes purchased from reputable manufacturers that use safe artificial pigments. Soy wax perfectly matches nice fragrances and aroma oils.
Naturally scented, our soy wax candles create a pleasant atmosphere and calm one's mind. When you light the scented candle, the heat from the flame starts to melt the wax. The scent grows stronger as wax melts, so the larger the candle, the greater the fragrance you can get.
Soy wax candles burn even 3 times longer than typcal paraffin candles. Soy candles may burn from 20 to over 100 hours.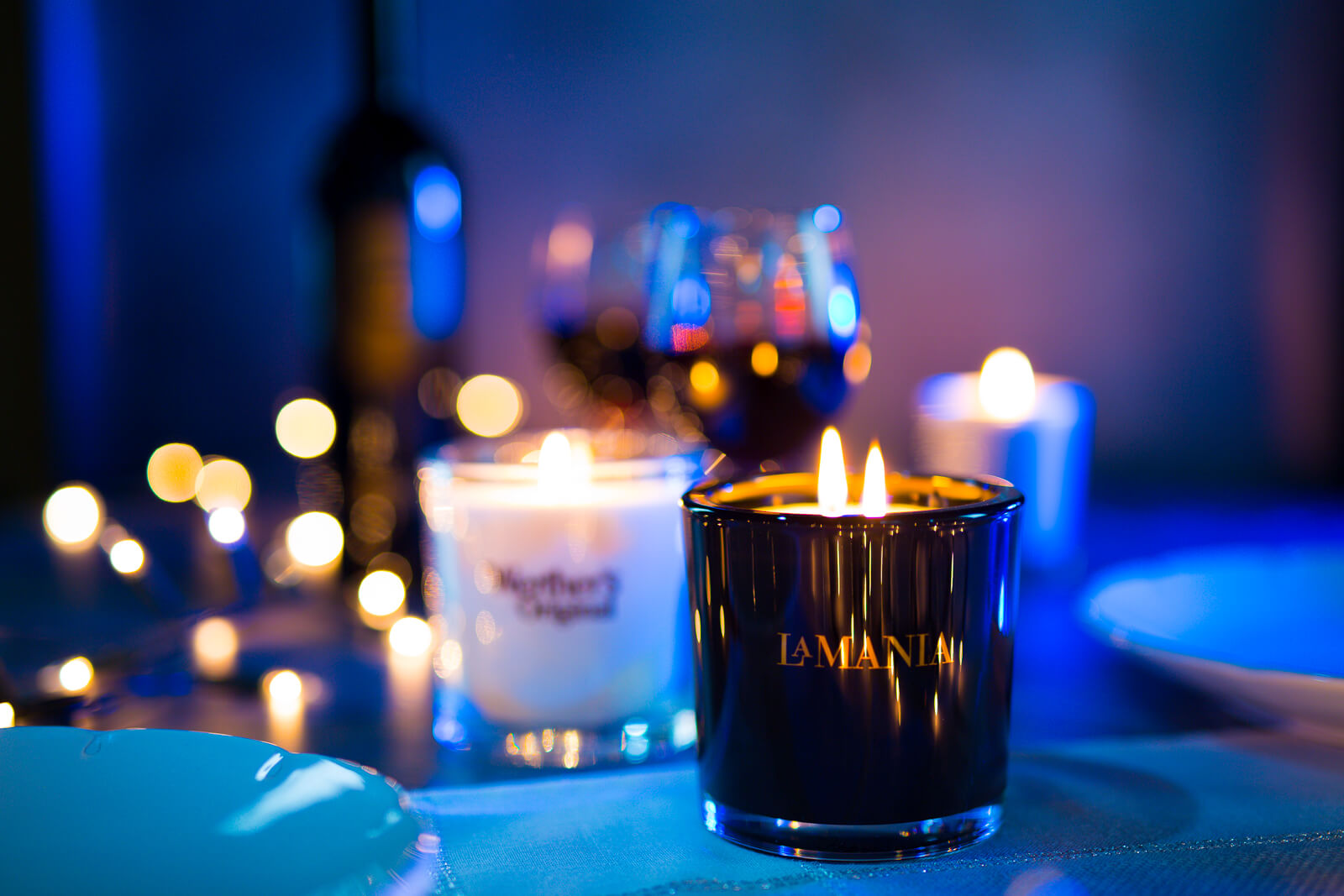 Świece w szkle z nadrukiem na zamówienie
Przedsiębiorstwo Premier Group uruchomiło w 2018 roku produkcję organicznych świec zapachowych. Dzięki wieloletniemu doświadczeniu w zdobieniu szkła i ceramiki jesteśmy gotowi zaoferować naszym klientom produkt w 100% personalizowany. Ekskluzywne świece w szkle zdobywają coraz większą popularność na rynku. Zdobią nie tylko wnętrza prywatne, ale również firmowe, usługowe, handlowe czy publiczne.
Mówi się, że płomień świecy oczyszcza atmosferę i generuje wyjątkowy klimat. To zatem idealny produkt na stworzenie eleganckiego i luksusowego gadżetu reklamowego. Świeczki reklamowe w pełni zachowują swoją funkcjonalność - z tą różnicą, że są umieszczone w ekskluzywnym szkle, na którego powierzchni może znaleźć się nazwa danej marki, logotyp lub charakterystyczny element identyfikacji wizualnej. Dowiedz się, dlaczego warto zainwestować w świece reklamowe i w jakim polu je użyć!
Dlaczego warto wybrać świecie w szkle od Premier Group?
Świece stanowią elegancki dodatek do każdego wnętrza - zarówno mieszkalnego, jak i firmowego. Świece w szkle mogą towarzyszyć nam podczas pracy, relaksu, wspólnej kolacji czy odwiedzin gości. Pięknie wyglądają, wydzielają przyjemną woń, odprężają i tworzą klimatyczny nastrój. Dlatego właśnie w Premier Group postawiliśmy na luksusowe świece reklamowe, na które może pozwolić sobie każde przedsiębiorstwo!
Szeroki wybór kolorów - nasze świece dostępne są w dowolnym kolorze szkła wg wzornika Pantone, z dowolnym nadrukiem oraz wykończeniem powierzchni zewnętrznej. Bardzo popularna wśród naszych klientów powłoka Soft Touch jest również dostępna dla tego produktu.
Naturalny produkt - świece, które oferujemy, to produkty w 100% organiczne. Do produkcji świec używamy tylko atestowanych materiałów pochodzenia naturalnego. Na życzenie naszych klientów świece mogą zostać wzbogacone jednym z wielu dostępnych aromatów.
Ekskluzywne opakowanie - każda z produkowanych świec na zamówienie klienta może zostać zapakowana w indywidualne opakowanie z nadrukiem lub bez.
W ofercie znajdują się świece na zamówienie w szkle o pojemności 500 ml, 430 ml, 355 ml, 210 ml, 185 mm lub 155 mm. Na szklanej powierzchni możemy wykonać dekoracje z wybraną techniką zdobienia: HydroColor, Soft Touch, piaskowaniem lub nadrukiem (kalka ceramiczna bądź Xpression).
Dla naszych klientów proponujemy usługę Privat Label - produkowanie świec pod ich własną marką, bez naszych oznaczeń adresowych. W każdym wydaniu nasze świece w szkle prezentują się pięknie i skutecznie spełniają funkcję reklamową. Świece na zamówienie są dostępne w niezwykle korzystnych cenach. Gwarantujemy atrakcyjne warunki współpracy i fachowe doradztwo na każdym etapie realizacji zlecenia.