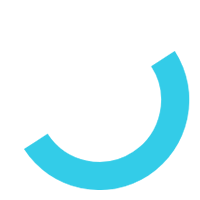 Candles

Scented candles

by Premier Group

After 20 years of successful glass decoration, in 2018 we decided to launch production of fully personalized, scented soy candles. Candle glasses can be available in any Pantone color and they can be decorated using all glass decoration techniques like HydroColor, Soft Touch, engraving or imprint.

Our candles are organic products. They are made from natural and environment-friendly soy wax.

To meet our customers' expectations, we cooperate with leading producers of fragrances in Europe. We offer a wide range of scents following newest aroma trends in the world. Upon customer's request, candles can be packed in personalized boxes. For our retail customers we offer fully customized, Private Label production.

We also offer our private brand - MOMA reed diffusers andscented candles. MOMA products are not only unique and elegant decorative houseware objects, they also create comforting atmosphere in your interior. Find out more about MOMA products at www.momafragrances.com.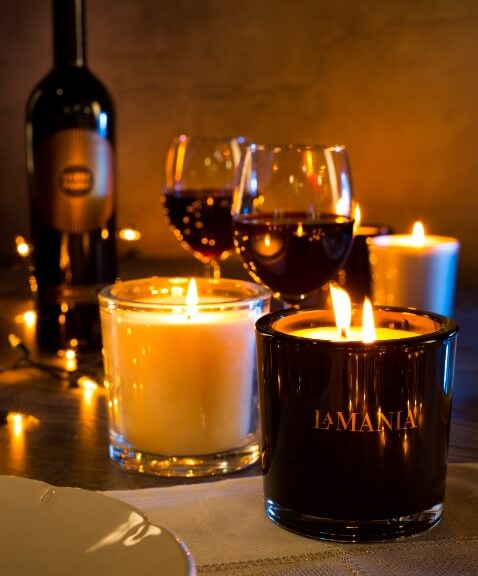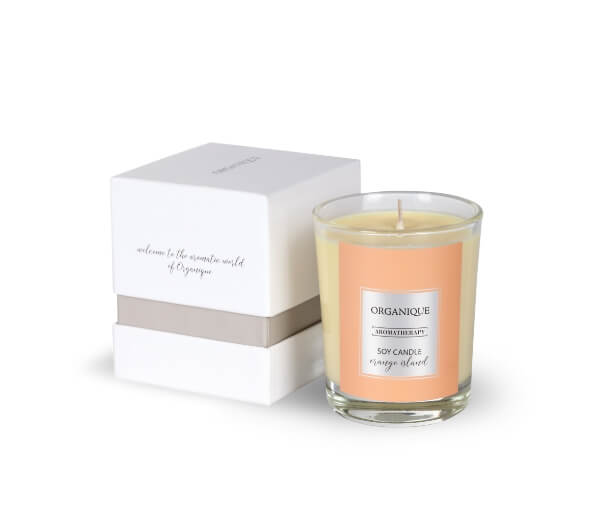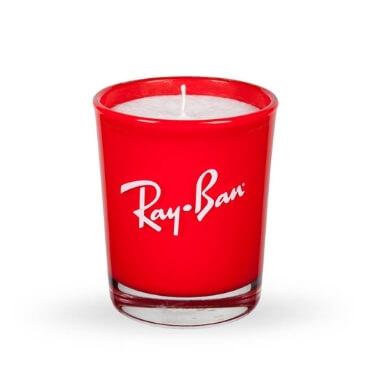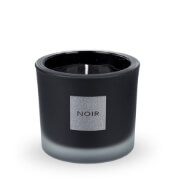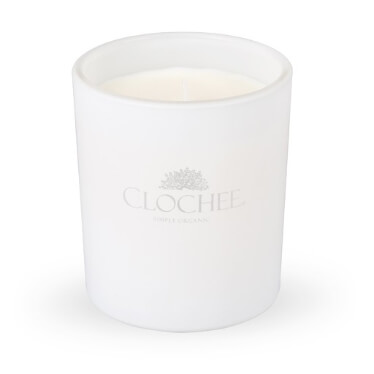 Candle burning
safety rules
1.Never leave a candle unattended. Don't burn a candle on or near anything that can catch fire. Keep burning candles away from furniture, drapes, bedding, carpets, books, paper, flammable decorations, etc. and minimum 15 cm from the wall.
2.Keep candles out of the reach of children and pets. Do not place lighted candles where they can be knocked over by children, pets or anyone else.
3.Never touch or move a candle while it is burning or while the wax is liquefied.
4.Before burning, always trim the wick to max. 5 mm. You can use a wick trimmer, nail clippers, or scissors. Long or crooked wicks can cause uneven burning or flaring.
5.Keep the wax pool clear of wick trimmings, matches and debris, especially while a candle is burning.
6.Don't burn a candle all the way down. For a margin of safety, discontinue burning a candle when minimum 1 cm remains in the container.
7.Extinguish a candle if the flame becomes too high or flickers repeatedly. Let the candle cool, trim the wick, and check for unwanted drafts before re-lighting. Use a candle snuffer to extinguish a candle. It's the safest way to prevent hot wax from splattering. Never use water to extinguish a candle.
8.Never use a candle as a night light or while you may fall asleep.
9.Avoid drafts, ventilators or air currents. This will help prevent rapid or uneven burning and emitting soot.
10.Burn candles in a well-ventilated room.
11.Follow the manufacturer's recommendations on burn time and proper use and follow the instructions on the pictograms placed at the bottom of a candle.
12.In general, it is recommended that candles should not burn for longer than 4 hours and cool for at least 2 hours before relighting.
13.Place burning candles at least 10 cm apart from one another. This is to make sure they don't melt one another or create their own drafts that will cause the candles to burn improperly.
14.When lighting a candle, use long matches or a long-reach lighter. Keep your hair and loose clothing away from the flame.
The first burn is the most important one. On the first burn you should allow the wax to liquefy or to melt from edge to edge of the jar. This will prevent the wax from building on either side of the jar, otherwise known as tunneling. It will last from 1 to 2 hours.

Always trim the wick to 4-5 mm before lighting and keep the wick trimmed while burning, this will help to prevent smoking and soothing. To do this, simply trim the wick every few hours of burn time or when you notice a "mushroom" on the wick.

When wick trimming, always extinguish the flame, let the candle come to room temperature, and then trim the wick to 4-5 mm before relighting and remove the so called mushroom.

We recommend using a proper wick trimmer to cut the wick evenly.

If you notice so called "mushroom" on the wick, extinguish the candle, trim it and burn again. Crooked wick or a mushroom cause uneven candle burning and smoking.

It is recommended that candles should not burn for longer than 4 hours and cool for at least 2 hours before relighting. If you burn your candle for more than 4 hours at a time, carbon will collect on the wick, and your wick will begin to "mushroom." This can cause the wick to become unstable, the flame to get too large, your candle to smoke, and soot to be released into the air and around your candle container.

Use the candle snuffer to extinguish the flame. This is probably one of the most important steps that people miss. You've probably noticed that when you blow out a candle, it smokes – sometimes a lot. That's because the core of the wick continues to burn for a short time, the inside of the wick can turn to carbon (ash), making it brittle and the candle hard to light the next time. Then there's the smell. After allowing a fragrant candle to burn, why wipe out all that beautiful scent with the smell of smoke? It can be also dangerous, you could accidentally blow some of the melted wax right off of the candle.
To enjoy long lasting burning time of a candle, it is crucial to follow the following principles:
1. Burning the candle for the first time is key. If the wick is too long, cut it. Before lighting the candle, trim the wick to between 5mm to 6 mm. The wick length will impact the burning quality of the candle. Always burn the candle for at least an hour to allow the candle wax melt properly. During the first lighting, the melted wax will create melted wax coating which should evenly spread on the surface and touch the candle glass. The best effect will be acheived after burning the candle for a minimum 2,5 hours. If the candle burns for a shorter time, the melted wax will create a specifil tunnel in the middle. As a result, during the next burning, the candle wax will melt only in the middle long deep instead of giving the effect of a nicely and evenly burnt candle wax.
2. Whenever possible, put out a candle with a candle snuffer or a candle lid. If you try to put out a candle by blowing it, you will generate too much smoke and burning smell.
Advantages of soy wax candles:
Soy wax candles are non-toxic products and they do no harm to the environment and your health. There is no need to worry about the smoke as long as you are enjoying soy candles rather than paraffin ones. As a vegetable-based wax, soy-based candles offer soft and natural lighting with none of the dangers associated with burning paraffin wax. They also don't produce any unsightly black soot, which is not only a pain to clean but is also a health hazard as well.
Soy wax comes in a natural creamy colour, but you can also find our dyed candles in a spectrum of colours. We always use safe and natural dyes purchased from reputable manufacturers that use safe, artificial pigments.
Soy wax perfectly matches nice fragrances and aroma oils. Scented soy candles create a pleasant atmosphere in any interior. Soy wax candles burn even 3 times longer than typcal paraffin candles. Depending on the size, soy candles may burn from 20 to over 100 hours.